Lean Six Sigma has been proven to deliver unprecedented improvements to quality and profitability. Today, over 66 percent of FORTUNE 500 companies including Apple, Starbucks, GE and Walmart have successfully adopted Lean Six Sigma into their organizations. According to a study conducted by American Society for Quality (ASQ), companies who leverage Lean Six Sigma can see a return of up to $14 for every $1 invested into the initiative.
This Lean Six Sigma Black Belt program is designed as a transformational process to help companies build a culture of continuous improvement and facilitate powerful changes within their organizations. Designed for professionals with Six Sigma experience, this program will show you how to lead projects that presents a high level of complexity and scale and bring significant benefits to your organization and customers. You will learn how to apply enhanced analytical and statistical tools to enhance your organization's efficiency, productivity, customer satisfaction and profitability. You will also learn how to efficiently control your projects by mastering the DMAIC process, link them with Six Sigma principles, and align them across your organization to drive higher quality and eliminate inefficiencies.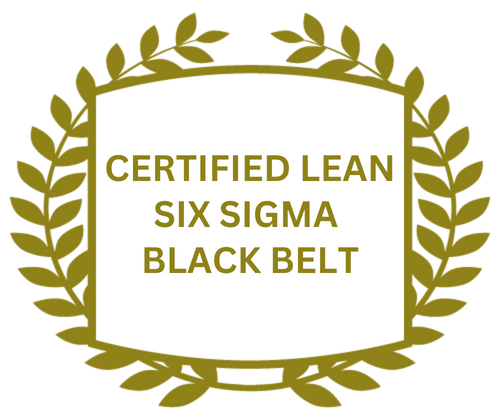 By fully mastering Six Sigma tools and techniques, you will be able to demonstrate your leadership as a project leader in helming your project team with an effective team dynamics, assigning key roles, and defining responsibilities to improve your future projects. Upon completion of the program, you will be awarded with the Lean Six Sigma Black Belt title, which will help you gain recognition as a Six Sigma Black Belt professional and expert. Becoming a Certified Lean Six Sigma Black Belt will also demonstrate to your employer, client and peers that you are capable of leading Six Sigma projects and can help you open doors to new career opportunities and advancement within the organization.