This accredited program will provide you with a complete framework of financial forecasting, budgeting and modeling in a practical and accessible way, helping finance leaders reduce uncertainty in their planning and budgeting process. With thorough coverage of financial models and proven applications, this program will guide you through a step-by-step process to improve your financial forecasts and build solid budgeting plans with sophisticated financial models.
You will be exposed to a wide array of financial forecasting techniques that will increase the accuracy of your forecasting, harness the power of Excel to create dynamic time series forecasts and improve your overall budgeting framework with proven techniques including Activity Based Costing, Activity Based Budgeting, Zero Based Budgeting and so on to help your organization save considerably on discretionary spending.
By the end of the program and upon passing the Chartered exam, you will have earned the Chartered Financial Forecasting, Budgeting and Modeling Professional (CFBMTM) which you can use to demonstrate your professional credentials and track record in the field of financial modeling, forecasting and budgeting.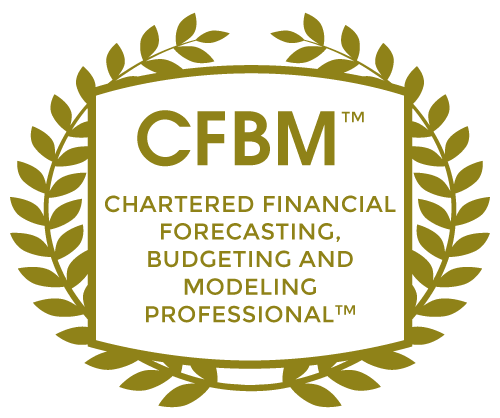 Globally demanded and recognized, this designation is an industry-recognized trademarked charter developed by the Chartered Institute of Professional Certifications and has lifelong validity. It's also fully accredited by CIPD (Chartered Institute of Personnel and Development), with 160,000 membership organizations worldwide.